Do you have questions or concerns about your child's health, diagnosis, and/or treatment plan?
Or would you like to get a second opinion? If so, please call
to schedule a consultation with Dr. Jeff Rosensweig, (303) 830-9190.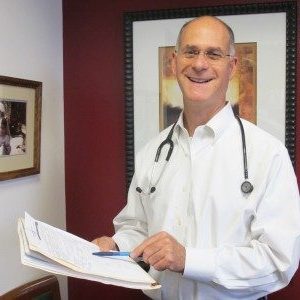 Since 2002, Dr. Jeff Rosensweig has been treating pediatric patients throughout the Denver metro area, Colorado, and Wyoming. He's board certified with the American Board of Pediatrics and sub-board certified in Pediatric Gastroenterology.
In the consultation, we'll have you fill out paperwork detailing your child's medical history. You will then meet with Dr. Rosensweig who will ask questions, perform a physical exam of your child, answer any questions you might have, and come up with a treatment plan.
At Colorado Pediatric Gastroenterology, we provide care for children of all ages, from infants to young adults.
Children frequently come to our office regarding these issues:
blood (in vomit or in stools)
We're skilled at helping manage a variety of specific conditions and diseases, including: functional GI disorders, Crohn's disease, Celiac disease, Gastro Esophageal Reflux disease, Eosinophilic Esophagitis, and Malabsorption Syndromes.
Please note that pediatric gastroenterologist Dr. Jeff Rosensweig sees patients at locations throughout the Denver metro area (including downtown Denver, Parker, Castle Rock, Lousiville, and Brighton), as well as in Fort Collins and Casper, Wyoming. We accept Medicaid, as well as most major insurance plans. To schedule a consultation with Dr. Rosensweig, please call (303) 830-9190 or e-mail [email protected].  
Dr. Jeff treats infants, children, and young adults with a variety of medical issues, including
gastroesophageal reflux, growth problems, feeding and swallowing disorders, food allergies, and more.